Press
Julia Noni Photography for W magazine
Carmel O'Neill
The Renew Spa
109 East 73rd Street Suite 1B
(212) 452-1012
O'Neill is renowned for her vitamin C facial, which aims to brighten the complexion and reduce the appearance of hyperpigmentation. This hydrating facial also incorporates her signature vitamin C peel, leaving skin looking bright and dewy.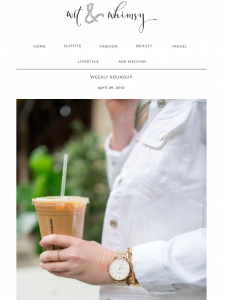 "I had a thorough facial at Renew Anti-Aging Center on the Upper East Side. It's owned by two darling Irish women and Carmel was full of great skin knowledge. Like what? She told me not to wash my face in the shower because the water is too hot and you're not as thorough when you wash your face at the sink (so true!) She also recommended taking off your makeup and doing your skincare routine as soon as you get home for the day so your makeup isn't spending more time clogging your pores but rather your products have more time to sink into your face vs. being transferred to your pillow case. If you're looking for a quaint spot in NYC to get your skin in-check, check this spot out!"
— Meghan Donovan, Irish-American blogger living in NYC!

Curious about what a session with Carmel might look like? Wondering what tried-and-true skincare secrets Renew Spa swears by? Read Rachel Zirkle's article about her lovely personal experience at Renew, which is perfectly tailored and unique to each individual who walks through our doors.
"I left Renew Spa feeling, quite literally,renewed! I met a friend for lunch afterward and he said, "Your skin is glowing today." If that doesn't tell you everything you need to know, I don't know what will. Make an appointment to visit Carmel and Mary. Environ products are top-notch, will work wonders for your skin, and Carmel will make you feel special and beautiful."
Golf Talk Radio with Mike & Billy

On November 10th, Carmel O'Neill appeared on Golf Talk Radio with Mike & Billy to discuss the "skin game" of golf and other outdoor professional sports in which sun exposure is inevitable. Tune in as Carmel debunks myths about sun-care and gives advice for men and athletes of all types who may not be taking the proper precautions and approaches to skincare.
What kind of clothing or hats should you wear when playing sports outside? What sunscreen should you apply? How many times should you reapply? Learn all this and more from Carmel as she shares all her valuable skincare knowledge, including Vitamin A philosophies from Dr. Des Fernandes, founder of Environ skincare. Listen to the full interview to Carmel's best advice, tips, and lesson.
Ageless Beauty the French Way by Clemence Von Mueffling
Renew is delighted to be featured in Ageless Beauty the French Way by French author, Clémence von Mueffling. Carmel is mentioned on page 98 in the chapter regarding micro-current therapy.
"Carmel O'Neill is the expert of microcurrent treatments in New York City, where she runs the Renew Anti-Aging Center. I see her once a month for a treatment and learned the following:
Micro current is among the most effective noninvasive anti-aging technology treatments available. It works with your own body's electrical current to tone and lift the next, jaw, and eye area. It reduces and eliminates fine lines and wrinkles; increases cellular activity; increases collagen and elastin levels; improves sun damage, rosacea, acne, and melanoma; stimulates your circulation to reduce inflammation and dark circles; and improves hydration and receptivity to nutrients. It has immediate, visible results.
As a quick starter, treatments should be performed once or twice a week for best results, and can be reduced to maintenance treatment every one to three months."
Purchase a copy of Ageless Beauty here.
---
Beauty and Well Being
: 
What's Next In Non-Invasive Beauty Treatments

"Carmel O'Neill is the founder of Renew Spa in New York, and she takes a slightly different approach to anti-aging. With her undeniable skill and "Magic Machine" in tow, Carmel has the power to make anyone feel more beautiful, radiant, and youthful than ever before. Her spa offers the whole package; not only does she spoil you with a luxurious, pain-free experience, but her methods are also unquestionably effective. One of her most popular procedures is the microcurrent massage, a natural face-lifting procedure. By using your own body's electrical currents, it is compatible with the skin, lifting, toning and tightening your face towards its desired complexion. The procedure also increases the oxygen circulation in the face.
"Microcurrent is amongst the hottest non-invasive anti-aging technology available. Bottom line, my clients need technology that performs, and performs well; microcurrent delivers," she tells us.
Carmel's services are not limited to mature women, however. People as young as twenty come seeking her magical touch to rid of acne or smooth their appearance."
Read the original Beauty and Well Being article here. 
MINDBODYGREEN: A French Girl's Natural Beauty Rules For Fall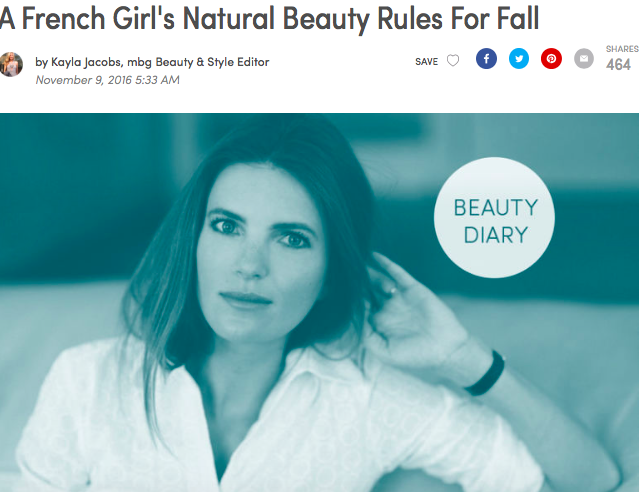 Now that the weather is changing, I also start taking cures of vitamins and probiotics. The wonderful Carmel at Renew Spa just recommended to me vitamin D3 and probiotics from Kimberly Snyder. Of course, over time I can go to see her to get my microcurrent treatment! And now that the days are colder, I will buy some of my favorite French pharmacy products. Homeoplasmine is a must! This Vaseline-like cream is ideal for dry lips. I also swear by Avène Cicalfate, which will remove any redness or skin irritation.
Read the original MindBodyGreen article here.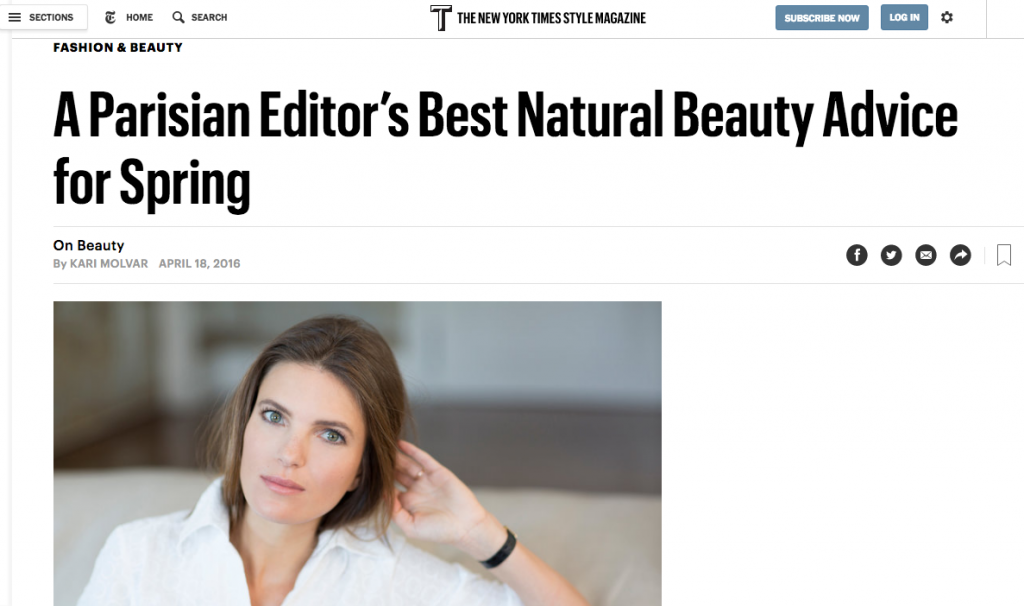 In an interview with the New York Times, our friend and client Clémence von Mueffling mentioned The Renew Spa when asked about how she recharges her skin: "I see Carmel at the Renew Spa; she does like a light micro-current to tone the skin that's great for firmness. After you do two or three treatments, you see the results, and then depending on your age, you don't have to do it so often. When my mother comes to New York, she will see her once or twice a week but I only see her once a month."
Read the original New York Times article here.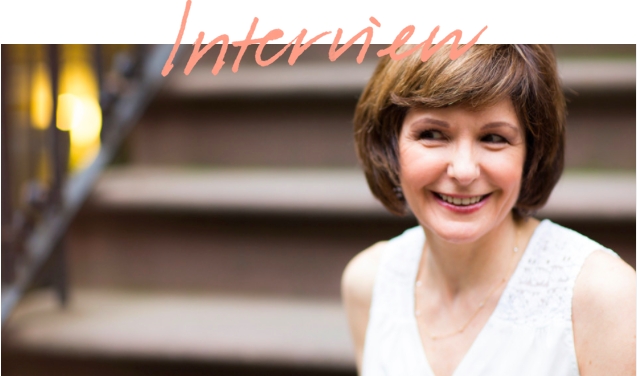 CHARLOTTE SARKOZY When did your career in beauty begin?
CARMEL O'NEILL Twenty years ago, I started working with an anti-aging doctor, it lasted ten years, then I worked with several dermatologists and attended the Atelier Esthétique school. I opened The Renew Spa in 2004
CS What is your most popular face treatment?
CO  The microcurrent massage, a natural face-lifting procedure. It uses our own body electrical currents. It lifts, tones, tightens the skin, increases the level of oxygen circulation in the face.
CS Please can you describe a session?
CO After cleaning your face, I apply some gel to facilitate the transmission of electricity from the machine ("The Miracle Machine") to the skin. There are four different kinds of waves of current. I can increase the intensity of the current depending on your resistance. The current is transmitted through a diffuser that looks like a fork. I work 30 minutes on each side of the face.
CS Is it painful?
CO Not at all, quite the opposite, some clients fall asleep during the session!
Read the original Beauty and Well Being article here.