Staff Bio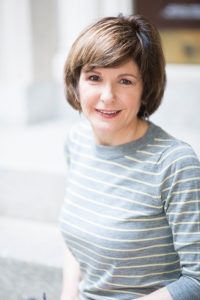 Carmel O'Neill
Carmel O'Neill is an esteemed Master Aesthetician with a passion for elevating the art and science of skincare. With an extensive background in the beauty industry spanning over two decades, she has established herself as a leading expert in advanced skincare techniques and treatments.
Drawing upon her deep knowledge of dermatology and cutting-edge skincare technologies, Carmel has gained a reputation for her exceptional ability to address a wide range of skin concerns. Her dedication to continuous education and staying abreast of the latest trends and innovations in the field ensures that her clients receive the highest standard of care.
After receiving her license from the renowned Atelier Esthetique School, she opened The Renew Anti-Aging Center and has built her practice into one of the leading spas in New York City.
Carmel is a certified product specialist for Environ Skin Care and an Ambassador for Dermaconcepts.  She is a certified practitioner of Dr. Vodder's Manual Lymphatic Massage and is the east coast representative and trainer for Neurotris microcurrent.  Carmel has been featured on Fox 5 News New York and mentioned in many industry publications including The New York Times, Allure, Style Magazine, Women's Wear Daily, Whole Living and the bestselling book "Ageless Beauty" by Clemence Von Mueffling.