Feb
18
90% of skin cancers and premature aging are a result of UV exposure!
There's a harmful misconception that we only need to protect our skin with sunscreen in the summer time or when we hit the beach. But in the winter, the sun sits lower in the sky and at a different angle than in the summer months, and can actually give you more exposure.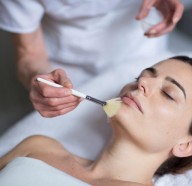 Dec
1
We are inclined to forget about our hands and décolletage until we have events to attend, and we want to wear that glamorous dress with the low neckline!
We offer customized Environ Cool Peels that when used in a series of treatments, will target a number of imperfections, such as fine lines/photo-damage, premature aging, problematic skin. – 45 Mins ($145)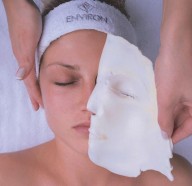 Dec
1
Glow on the Go Facial (50 mins) $195
For those in a holiday hurry who want great results but without the fuss. A quick fix 50 minute glow-enhancing facial will give you firmer, smoother and younger looking skin. The pressure to look and feel beautiful for family reunions and holiday parties can be very stressful. Who doesn't want to hear that we look younger than last year!